For Cheap Contact Lenses

eOpticians is one of Europe's Largest Contact Lens Retailers.
They have been selling contact lenses since 2011 and have both online and physical shops in 25 markets across Europe.
Top Brands at Great Prices at eOpticians.co.uk
Direct From Manufacturers – FREE Shipping On Orders Over £40
Cheap Acuvue Contact Lenses
Acuvue contact lenses from Johnson & Johnson are the world's best-selling brand. Acuvue lenses are manufactured using a patented Hydra-Clear technology that ensures all-day comfort for all types of users. Each Acuvue lens includes UV-blocking to reduce the chances of cataracts.
For those who want always fresh, perfectly clean contact lenses, without the bother of cleaning, Acuvue 1-Day contact lenses are the perfect choice. Johnson & Johnson have played a pioneering role in the development of daily disposable contact lenses.
The Acuvue feeling of convenience and moisturised comfort is also available to those with astigmatism with Acuvue daily ASTIGMATISM contact lenses.
Acuvue 1 Day Moist-A contact lenses are recommended for those with particularly dry eyes. Acuvue Advance, Acuvue Advance for ASTIGMATISM, Acuvue Bifocal and Acuvue OASYS brands have all been awarded the Silm D'Or innovation prize.
No wonder that Acuvue contact lenses at eOticians are some of the best-selling brands.

Affordable Dailies Contact Lenses
Dailies contact lenses are a popular daily disposable brand manufactured by Alcon. Dailies are designed with a very thin edge to give extra comfort when worn, have a high water content, and contain a unique moisturising agent that keeps the lenses moist every time you blink.
PureVision Contact Lenses at Unbeatable Prices

PureVision contact lenses by Bausch + Lomb are made from the latest silicone hydrogel AerGel material. The lenses deliver high oxygen permeability throughout the day to provide continuous comfort for the wearer.
The PureVision AerGel material is designed to repel debris adhering to the lens, while remaining soft and moist all day. In contrast to high water content lenses, PureVision will not interfere with the natural pH balance of the eye.
Thanks to the high-definition aspherical design, these lenses will lie perfectly in the eye and deliver exceptional vision. The PureVision contact lenses family also includes PureVision Toric lenses for those with astigmatism, and PureVision Multi-Focal to address nearsightedness or farsightedness.
eOpticians PureVision contact lenses are at unbeatable prices, so nothing can prevent you from experiencing the high degree of freedom these lenses offer.
==>>Click Here For Cheap Contact Lenses

Biofinity Contact Lenses
Biofinity contact lenses from CooperVision are ideal for extended wear. The high oxygen permeability of these lenses means they can be worn continuously for several days, around the clock, without dry eye or discomfort.
These lenses employ CooperVision's patented Aquaform technology to maintain moisture levels and increase the sense of freedom and comfort for all who use them.
Biofinity lenses are very soft, but are easy to remove due to the faint blue tint that helps you identify the lens when in the eye or in storage.
Biofinity contact lenses offer a wide diopter range (from +8.00 to -12.00), so most people can experience the exceptional comfort these lenses can provide. Oxygen permeability of these lenses is extremely high (160D/t) and they have a water content of 48 per cent.
These parameters make Biofinity contact lens especially suitable for longer term wear.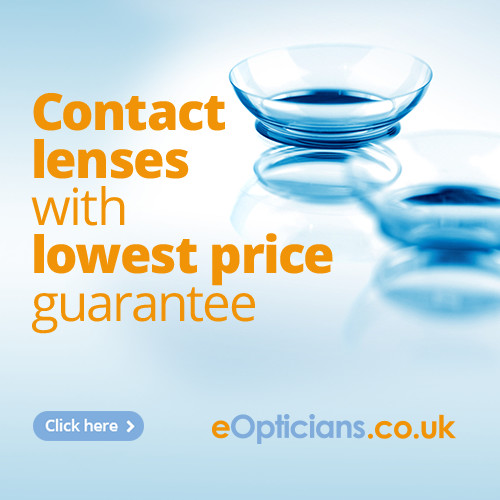 searches – cheap contact lenses uk, cheap contact lenses monthly, contact lenses dailies, asda contact lenses, daysoft contact lenses, coloured contact lenses uk, cheap coloured contact lenses, tesco contact lenses, contact lenses online, feel good contact lenses